Hi,
a friend of mine broke his surftech wood series.
Note the beads that seem to have halfway collapsed near the right corner of the exposed EPS. Strange...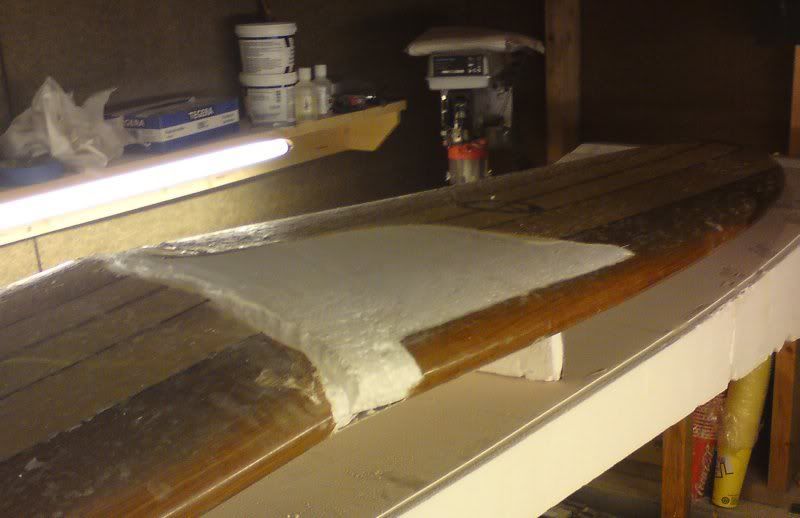 Bottom skin still intact but separated from EPS
Bottom skins seems to be pretty much intact, the glass on the inside seems to be OK. Lots of cracks in the hotcoat on the outside. The owner really want to keep the bottom as is. So my plan is to get some resin in under the EPS in the bottom using a suringe with a drinking straw attachment to get in as deep as possible. Vaccum bag it against my rocker table with some adjustment with some weight as the rocker seems to be about a quarter of an inch off. Fill any gaps with EPS, pour foam, epoxy/carbosil mix, spackle, etc. Feather the edges of existing wood/glass, add a layer of glass, feather it in. Add wood, feather it in. Glass, hotcoat, sand...
Suggestions welcome.