I scored another 80s era board.  An original quad from about 1984.  Been working on fixing it up on and off today.  The board is extremely white.  Unfortunately 4" of the nose had been busted off and the swallow tail was crunched.  I've got the nose reglassed and I'm waiting for the cabosil to fire off as I am rebuilding the swallow tail. 
The best part of this board is that it has been untouched for about 20 years and still has all of the classic old stickers on it from back in the day.
I don't know anything about this California Hawaii Promotions brand label.  I only vaguely remember seeing the CHP logo back in the day.
[IMG]http://img.photobucket.com/albums/v456/mako224/100_1922.jpg[/IMG]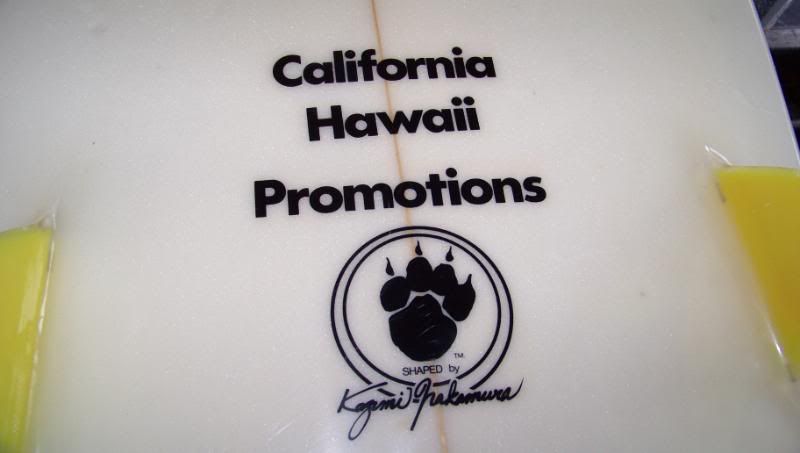 [IMG]http://img.photobucket.com/albums/v456/mako224/100_1923.jpg[/IMG]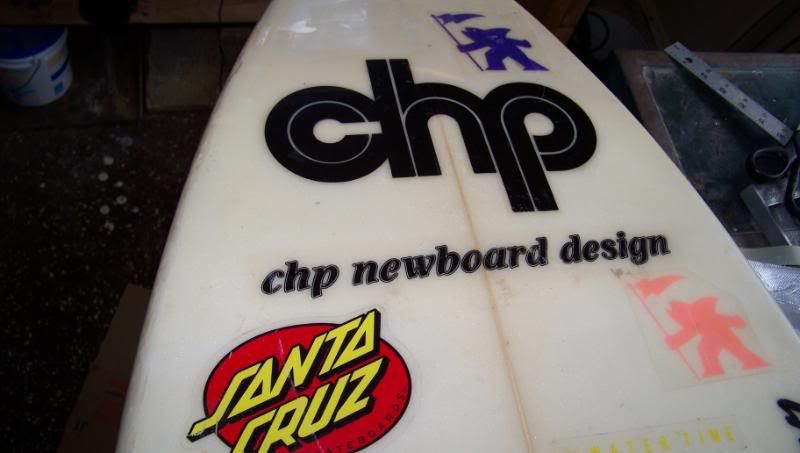 [IMG]http://img.photobucket.com/albums/v456/mako224/100_1924.jpg[/IMG]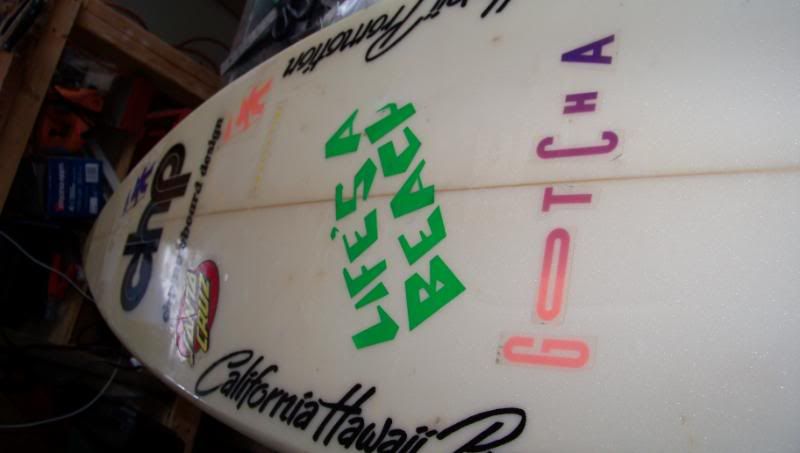 [IMG]http://img.photobucket.com/albums/v456/mako224/100_1925.jpg[/IMG]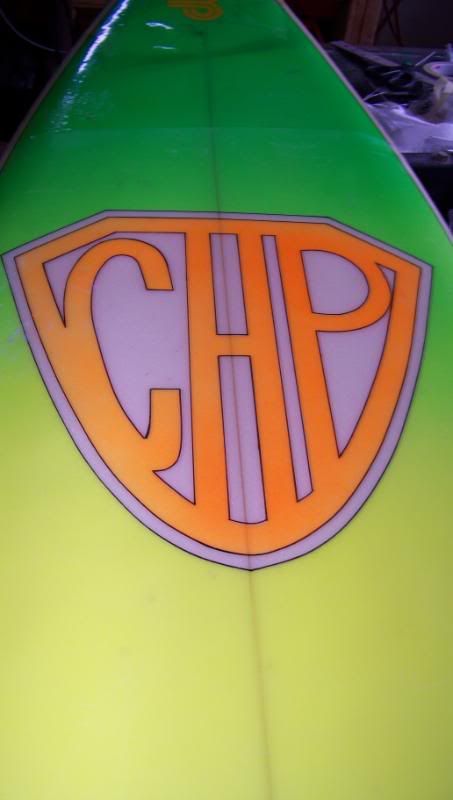 [IMG]http://img.photobucket.com/albums/v456/mako224/100_1926.jpg[/IMG]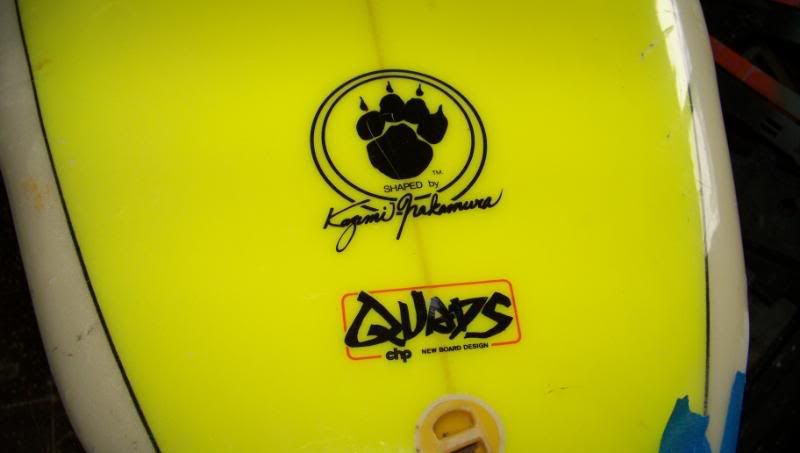 [IMG]http://img.photobucket.com/albums/v456/mako224/100_1927.jpg[/IMG]