Hi all,
I'm proud to announce the release of finFoil v1.1 !
As usual, the Mac users should be patient for the Mac build to be ready.
For the windows build and source code, I refer to the homepage: www.finfoil.io
A full list of features and bugfixes can be found here: https://github.com/hrobeers/finFoil/issues?q=milestone%3Av1.1.0+is%3Aclosed
But the most important new features are:
Full compatibility with the web editor: http://finfoil.io/s/edit/
A minimum thickness parameter to insure structural integrity of the trailing edge
Multiple import/export options (outline, profile, thickness profile and STL file)
Possibility to force continuity on pathpoints for smooth transitions, by right clicking on the pathpoint.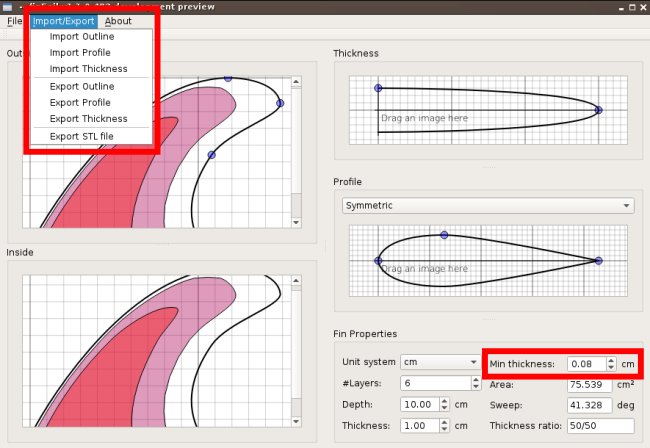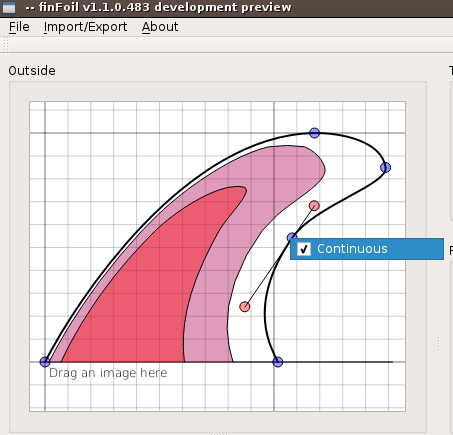 I hope you guys like it!
Happy fin building,
Hans