I just picked up these boards from a guy down the street and was hoping some of you folks tell me more about these boards.
The first is a Bill Stonebraker stinger with a step bottom. The board is about 6'6"and has some major dings. I bought it because it was interesting. It has almost every odd design idea that I have heard of all in one board! I think it was shaped in the late 70's.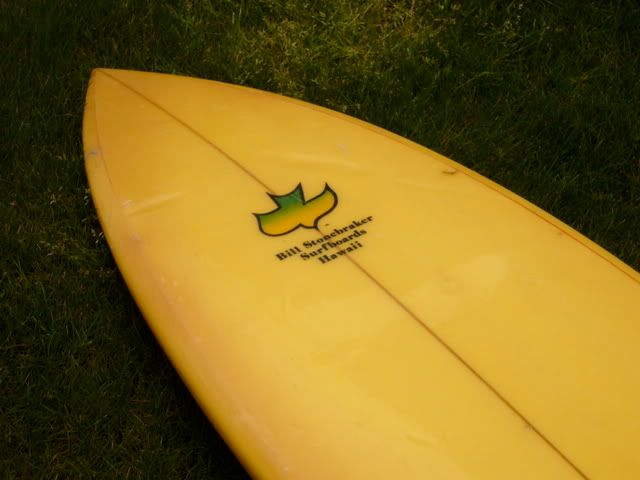 The second is an 8'0" gun. It has a lightning bolt, but I don't think the lightning bolt company made it. The names "Kent" and "Chris" appear near the stringer. This board has a large ding in the tail that has been repaired and a few other small dings as well as some heal dents.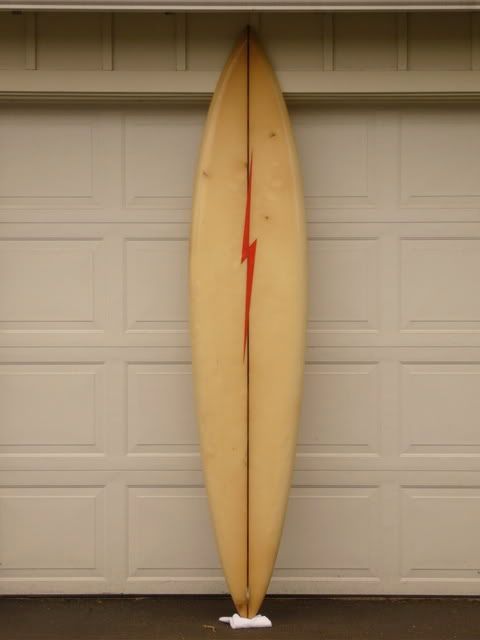 I paid $100 for each, which seemed reasonable, but I have a suspicion that they may be worth more. Any thoughts? Thanks in advance.
-cmg